BBL (Brazilian Butt Lift)
Also known as BBL has emerged as one of the common plastic surgery procedures for women who want to enhance the appearance of their buttocks or want to restore their shape after weight loss. Unlike a traditional butt lift surgery, a Brazilian butt lift is less invasive, and will involve smaller incisions to create a youthful and sexy rear.
During a Brazilian butt lift, your plastic surgeon will use the fat transfer technique to add volume to your buttocks, and create a lifted, youthful look for your backside.
The procedure will not address loose skin, so if you have droopy skin in the buttocks, your surgeon may recommend a traditional butt lift surgery.
Your Brazilian butt lift surgery procedure will include two steps. In the first step, your cosmetic surgeon will remove donor fat through liposuction from areas with excess fat deposits, such as the abdomen, things, or back. In the second step, the purified fat cells after extraction will be injected into the targeted areas of your buttocks.
You will achieve a fuller, rounder and natural looking behind with this procedure. Brazilian butt lift is an effective procedure as it includes the use of autologous fat.
BBL in Turkey, clinically known as Brazilian butt lift, is a unique fat transfer plastic surgery to augment the appearance of buttocks without using implants. Unlike the traditional invasive techniques, this surgery can help you achieve fuller and curvier rear side contours with minimal risk, discomfort, or downtime.
Buttocks are one of the key highlights of a well proportioned, youthful looking body. It can be hard to achieve the desired round shape of buttocks through exercise. BBL in Turkey can provide predictable outcomes, which can last for years.
Because of this, thousands of people prefer this surgery.
Brazilian butt lift procedures
BBL is an intricate plastic surgery procedure that should be performed by surgeon with a trained eye for cosmetic detail. The Brazilian butt lift procedure is as much of an art as it is science. Your plastic surgeon should be an expert in fat transfer surgical techniques to perform this procedure to perfection. ​

Anesthesia: Your surgeon will usually perform a Brazilian butt lift surgery using general anesthesia. However, as the procedure is relatively less invasive, some surgeons may even perform it using only local anesthesia and endovenous sedation. In most cases, the surgery will be performed as an outpatient procedure.​

Fat Removal: Following anesthesia, your surgeon will perform minor liposuction in marked donor areas that carry surplus fatty tissue. The fat extracted from these sites will then be purified using an advanced, sterile process and prepared for transfer. ​​

Fat Transfer: Your plastic surgeon will inject the purified fat into targeted areas of your buttocks. The perfect plastic surgeon will place the injections skillfully at specific depths in order to eliminate the risk of skin dimpling. The fat transfer will enhance the shape and volume of your buttocks.
Why choose Turkey for a brazilian butt lift?
BBL has emerged as one of the most common procedure for years. As more women and men realize the dramatic Brazilian butt lift results and how it can improve their body proportions, the demand for this procedure continues to rise. There are some of reasons why you should choose a Brazilian butt lift surgery in Turkey. ​
Low Cost: Brazilian butt lift cost in Turkey is only a small fraction of what it would usually cost a patient in the UK or Europe for the same surgery. During your initial consultation, feel free to ask your surgeon about how much does a BBL cost in Turkey? Chances are that you will be easily able to afford this surgery in Turkey, even after accounting for your travel and stay. ​​
Best Surgeons: Unlike in the UK or Europe, where leading plastic surgeons are usually over-booked or charge an exorbitant fee, you can afford the best plastic surgeon in Turkey. Doctors in Turkey are highly qualified plastic surgeons with extensive experience in the field. They will provide you personalized care and attention from consultation to surgery and beyond. ​​
Best Hospitals: You do not need to compromise on the quality of your plastic surgery center or hospital in Turkey. Within a very limited budget, you can afford to have your plastic surgery in Turkey at one of the best full service hospitals or clinics. All these choices become accessible to you as long as you choose the right medical tourism provider for your surgery.
Brazilian butt lift healing
BBL recovery time is relatively low because the surgery is less invasive and does not involve any significant tissue trauma. During your pre-op consultation, your surgeon will inform you of the estimated BBL recovery timeline. Although the actual Brazilian butt lift recovery can vary between patients, the typical healing process is as follows.
First Week:
You will have to take plenty of rest at your hotel room during the first week of your BBL recovery. From the second day, you can take short walks at the room and perform light activities to improve blood flow to the buttocks. In about two days, you can shower after taking out your compression garment and can gently wash your treated sites.
First Month:
From the second week of your Brazilian butt lift recovery, you can return to your normal routine step by step. However, continue to avoid vigorous exercises and squatting during this phase. If you are able to sit comfortably with a cushion, you may drive in about two weeks. The initial swelling would have significantly resolved by this time. ​​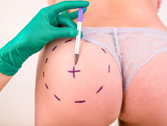 Three Months:
Your BBL recovery time would be short, but complete healing will occur only in about two to three months. Skin inflammation and discoloration would be nearly eliminated at this stage. Minor scarring, if any, would begin to fade away. Continue to avoid direct sun exposure in the buttock areas for at least six months to a year.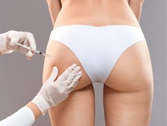 BBL scars
One of the reasons behind the growing popularity of BBL is that the procedure causes minimal to no scarring. Unlike traditional buttock lift, which will create visible scarring, the Brazilian butt lift scars are inconspicuous and insignificant from an aesthetic perspective. In any case, the minor BBL scars, if any, will fade into thin white lines over time.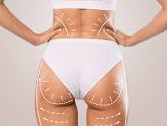 Is BBL safe?
Patients frequently ask; is BBL safe? The best answer is that Brazilian butt lift surgery is one of the safest plastic surgery procedures you can have. When you consult with your surgeon about what is BBL surgery, you should ask them to explain the expected Brazilian butt lift results. The success rate of this procedure is very high because the surgery is less invasive.